Are you planning a trip to Italy and want to take full advantage of the vast transportation options it offers? Navigating Italian transportation can be daunting but with some simple tips, vocabulary, and phrases you need to know, your journey will be an enjoyable one.
Learn how to speak like a native Italian as you explore the country's beautiful cities and regions by car, train, bus or boat. Get ready for more than just an adventure in transport – get ready for an authentic Italian experience!
1. Train Travel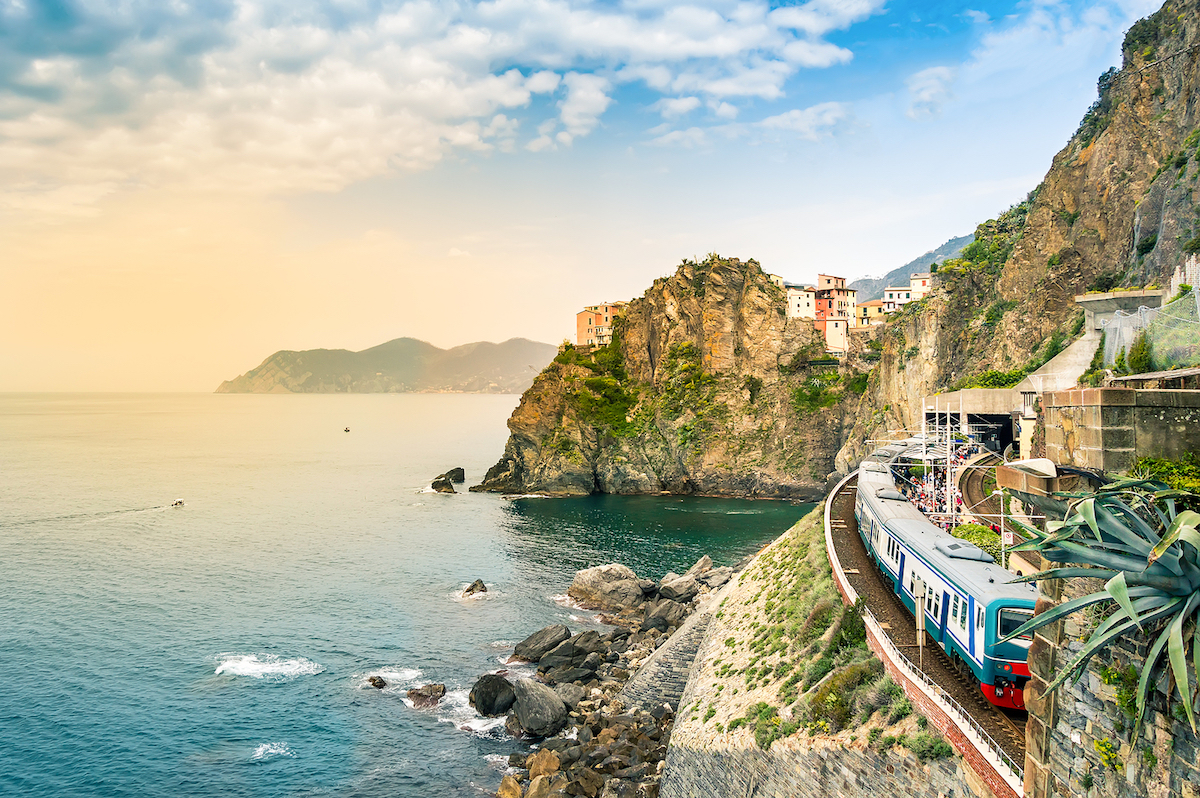 Train travel is one of the most convenient and affordable ways to get around Italy. With a well-connected network, you can move quickly between major cities like Rome, Milan, Venice, Florence and Naples. Before embarking on your journey, it's important to familiarize yourself with the Italian transportation vocabulary so that you know how to purchase tickets and find your way around stations.
When purchasing tickets for train travel in Italy, there are several types available including regionale (regional), intercity (intercity) or eurostar (high speed). Regional trains are usually slower but cheaper than InterCity or EuroStar services.
As such, they're ideal for short trips between small towns. Meanwhile, InterCity trains offer more comfort as they have fewer stops and prioritized seating options whereas EuroStar provides the fastest service across long distances within Italy as well as across borders into neighboring countries like France or Switzerland. Knowing which type of ticket best suits your needs will help you enjoy a hassle-free journey!
Another factor to consider when traveling by train in Italy is where exactly you'll be boarding and getting off at each station – something that's not always obvious if English isn't widely spoken in the area!
The good news is that many larger stations now display their destination information in both English and Italian, making it easier to navigate them correctly without any language barriers.
For added convenience, some railway companies also provide online maps detailing route schedules along with other helpful tips about traveling safely on board their trains too! And if you want to say hello in Italian, it's "ciao"!
2. Bus Travel Basics
Bus travel in Italy is a great way to get around the country, as it offers reliable and affordable transportation. It's easy to use once you understand the basics: where to purchase tickets, what type of ticket to buy for your journey, and how much time you'll need to reach your destination. When buying tickets for bus travel, there are two main types available: one-way or return trips.
You can usually find ticket offices at all major bus stations throughout Italy; however, if possible try to purchase them online beforehand as there may be discounts available when booking this way. Be sure you know exactly which route number and times the buses will depart from their respective stops before buying your ticket! In terms of timing, most buses run on schedule with some exceptions due to traffic delays or holidays.
To make sure that you're not late for departure, give yourself plenty of time prior by arriving early – 15 minutes should do it! How do you say hello in Italian, you may be wondering? You don't need to worry! The bus driver will announce each stop so that passengers can signal when they want off at their desired destination.
Finally, remember that Italian public transportation requires valid identification cards such as national IDs or passports (if applicable). Make sure yours is up-to-date before boarding any form of transport in Italy!
3. Renting a Car in Italy
If youre planning to rent a car while traveling in Italy, its important to keep several key points in mind. First and foremost, make sure you bring your driver's license as most rental companies will require that you show it when signing the agreement.
Additionally, check the age requirements of each company as some may not allow drivers under 25 or even 21 years old. In terms of payment methods, credit cards are usually accepted but be aware that debit cards often arent allowed due to insurance purposes.
Also ensure that your insurance coverage is valid for use in Italy before renting a vehicle. Finally, always be mindful of Italian traffic laws as they can vary from those in other countries; if possible research them beforehand so that no unpleasant surprises arise during your trip!
4. Taxi Services and Fares
Taxi services are a great way to travel around Italy for those who dont want to rent a car or use public transportation. When taking a taxi in Italy, it is important to know the estimated fare from your destination of choice before you depart so that you can be prepared.
Taxi fares can vary depending on the city and region, with some cities charging different rates for day and night service. Additionally, many taxis will charge extra for multiple passengers and luggage beyond what is included in their standard rate. Its also common practice to tip your driver 10-15% when traveling by taxi in Italy.
All taxis are metered, so make sure that you check the meter at each stop along your journey to ensure that youre not being overcharged.
5. Navigating Public Transportation Routes
Navigating public transportation routes in Italy can be a daunting task, especially if you don't know the local language. Knowing a few key phrases and words, such as how to say hello in Italian, can help make your journey smoother — understanding how to get from point A to point B is just one of the challenges that come with navigating Italian transit systems.
There are several ways to make your way around including buses, trams, ferries, and even cable cars! Each mode of transport has its own unique system for tickets and schedules, so it's important to familiarize yourself with each before heading out on your trip.
It's also helpful to learn about popular routes as well as transfer times between different lines when traveling from larger cities such as Rome or Milan.
With all this information at hand, here are some tips for navigating Italian public transportation: ask locals for assistance; consult online maps or tourist guides; purchase pre-paid travel cards which allow unlimited access on most forms of transit; check departure times in advance; look into regional train options if available, and take note of any station closures during peak hours.
By following these steps, you will have an easier time getting around while exploring Italy!