From the classic heist movie Ocean Eleven to the thrilling remake of Casino Royale, there is no shortage of great casino movies that have delighted audiences over the years. From tales of high-stakes gambling and complicated cons to stories about the power and influence of organized crime, these films explore a variety of themes found in casinos throughout the world.
This article takes a look at some of the best casino movies ever made, from comedies to action adventures and everything in between. So grab your popcorn, settle into your seat, and get ready for an exciting journey through some of the cinema's most memorable moments!
From Oceans Eleven to Casino Royale: Ranking the Greatest Gambling Flicks Ever Made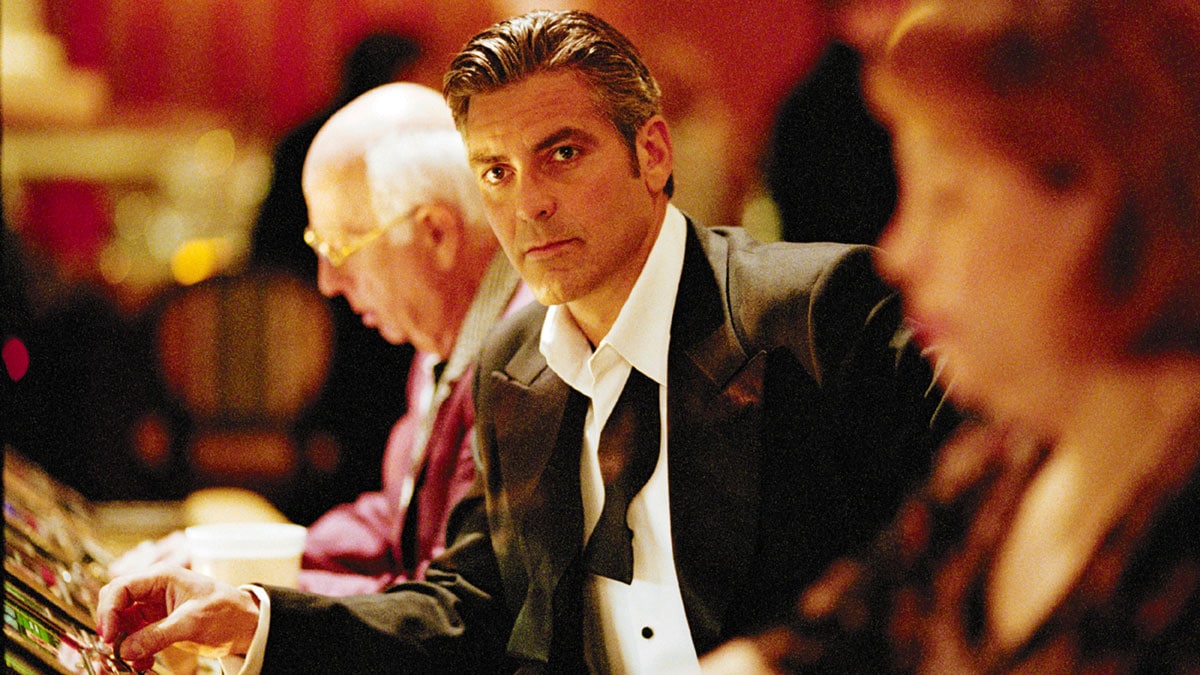 . From Oceans Eleven to Casino Royale, ranking the greatest gambling flicks of all time can be a tricky task. From classic mobster movies such as The Godfather Part II and Goodfellas to modern heist films like 21, there are so many great movies out there that feature casino scenes or revolve around gambling. But which ones stand above the rest? The best way to answer this question is by taking a look at some of the most iconic casino movies ever made and seeing how they stack up against each other.
Starting with Steven Soderbergh's 2001 remake of Oceans Eleven, George Clooney stars as Danny Ocean in an ensemble cast set on pulling off three simultaneous robberies at top Vegas casinos. With its high-stakes capers, charming characters, and sharp dialogue, it's no surprise why this movie has become one of Hollywood's most beloved heist classics. Next up is Martin Scorsese's 1995 crime drama Casino starring Robert De Niro as Sam Ace Rothstein – a professional gambler tasked with running Las Vegas Tangiers casino for mobsters.
This riveting movie follows Ace as he tries to keep his life together amidst all the temptations that come from working in Sin City while facing opposition from organized crime gangs who want their share too. It packs plenty of action along with intense drama making it one of Scorsese's finest works to date. Finally, we have Daniel Craig's 2006 debut outing as James Bond in Casino Royale – arguably one of the best Bond films ever made and also one that marked Craig's era as 007 agent!
Packed with thrilling plot twists and beautiful locations spanning Prague, Montenegro & Venice; Casino Royale follows Bond on his mission to bankrupt terrorist financier Le Chiffre (Mads Mikkelsen) at a poker table inside Royal Monte Carlo Casino Club – creating a spectacular finale worthy only of cinema screens! Ultimately these three movies are just scratching the surface when it comes to ranking them according to greatness but suffice it says they all deserve their place on any list you might come across!
Las Vegas on Screen: Classic and Contemporary Casino Movies Ranked
From the classic casino heist movie Oceans Eleven to Daniel Craig's first outing as James Bond in "Casino Royale" some of Hollywood's greatest films have been set against a backdrop of high-stakes gambling. From gangster epics to romantic comedies, these movies capture the thrills and pitfalls of playing at casinos. Here are the top casino movies that will keep you entertained for hours on end. Starting with George Clooney's remake of Ocean's Eleven, this film is sure to please both fans of its original 1960 counterpart and newcomers alike with its star-studded cast and fast-paced plot.
The story follows Danny Ocean (Clooney) as he plans an elaborate scheme to rob three Las Vegas casinos simultaneously—all while trying not to be caught by his ex-wife (Julia Roberts). It may sound like a simple premise but it proves surprisingly complex when executed by one of Hollywood's best directors, Steven Soderbergh. For something more dramatic, Martin Scorsese's 1995 epic "Casino" stars Robert De Niro as Sam "Ace" Rothstein – a shrewd mobster who is sent by the Chicago Outfit to manage Tangiers Casino in Las Vegas during the 1970s.
While there, Ace finds himself embroiled in a world filled with violence and greed; all while trying to maintain his moral code amidst the chaos surrounding him. Not only does this film provide an intriguing insight into organized crime but features fantastic performances from Sharon Stone and Joe Pesci who both earned Academy Award nominations for their roles here. If you're in the mood for something more modern, you can check out UPI online casino which offers a range of online casino games that you can play from the comfort of your own home. With a variety of slots, table games, and live dealer games to choose from, there's something for everyone at UPI online casino.
Plus, with secure payment options and reliable customer support, you can be sure that your gaming experience will be both fun and safe. We can't forget about James Bond either! In 2006 Daniel Craig made his debut as 007 in "Casino Royale." This time around instead of taking on Blofeld or SPECTRE agents, Bond faces off against Le Chiffre–a financier working for international terrorists – in an intense poker game at Montenegros' glamorous Casino Royale resort. With dazzling action sequences and clever dialogue, this entry proved that even after forty years Bond was still relevant today thanks largely due to Craig's performance which won over audiences worldwide despite initial skepticism regarding his casting choice.